My Work
I work on ethics and social and political philosophy. I'm particularly interested in questions about educational access and justice. Access to affordable, high-quality, public education from primary school to postsecondary school is important. What counts as affordable and high-quality education? What are the aims of a public institution? Who should be able to access public education? In addition to motivating my research these questions guide my thinking about how to best advise and serve my students.
---
My Pets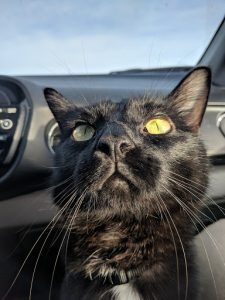 Phantom, 2 years old
Other names: Phantom Menace, Fancy, Phan Boy, Phanty Beauty, The Universal Boy
Likes: food, car rides, looking out the window
Dislikes: He's actually pretty chill. I can't think of a thing that bothers him.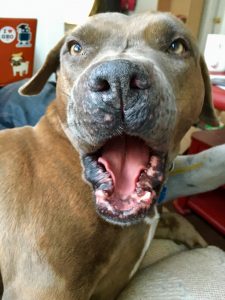 Rose, 7 years old
Other names: Baby Girl, The Absolute Baby
Likes: food, sleep, and long, slow walks
Dislikes: feet, being alone
Siege, 9 months old
Other names: The Boy, My Dude, C.J. (Comrade Juice)
Likes: food, fighting, yelling
Dislikes: authority